Our CSO, Jeff Goldenberg at the MaRS Discovery District talking about the basics of Facebook advertising and how startups can use them to scale their growth.

Why Facebook is a game changer for startups

With 2 billion users on Facebook, if this social media platform isn't a part of your startups marketing mix you're missing out.

Facebook can be a strategic platform that startups can use to scale their business and there are a number of things they can do to speed up the growth process.

On the Facebook advertising platform, startups can easily test their company's messaging and audience to determine how to describe their product/service in a way that resonates with their audience the best.

Once they have more information and have learnings in regards to their message and audience, they can start testing out acquisition cost, how much is it going to cost them to acquire a customer on Facebook and compare that to how much a customer is worth. When they get the unit of economics figured out they can use that to scale.



The top things startup founders should do to use Facebook effectively for advertising

There are a few things startup founders should do initially to use the Facebook advertising platform effectively:

First, create a company Facebook page and a Facebook Ad account. Setting up the ad account under the page is crucial, avoid using a personal account because this will cause problems down the line.

Next, they should integrate the Facebook tracking pixel into their website. It's very simple to setup and it will help you measure how well your campaign is doing. As Jack Welch says, "what cannot be measured, cannot be improved." The Facebook tracking pixel allows you to track conversions and associate them back to a campaign.

Collecting emails is also very important for Facebook advertising and will be useful on the platform over time.


What size budget is needed to run tests for Facebook ads?
It's difficult to say exactly what budget a startup should have to run test campaigns because it's very dependent on their goals. Overall, a campaign budget needs to reflect the goals that the startup has.

If a startup already knows what they're measuring and their audience, then they can do that over a few thousand impressions.

If they want to test a conversion campaign, they could have to generate 25 or 50 conversions within a small amount of time just to get the algorithm working properly.

Long story short, a discussion about the objectives/goals of a campaign can help to determine what kind of budget would be appropriate.


Facebook marketing hacks
Collecting email addresses before pre launching your campaign is the best hack you can focus on for getting started. You can upload your list of email addresses to Facebook and remarket your product/services back to your audience. Remarket means to re engage customers through email.

Also, creating lookalike audiences of the people you already have is important because often times those audiences perform the best.

You can figure out what content resonates with your audience then determine the characteristics of that audience and find similar people.

Tools to create inexpensive but effective Facebook ad designs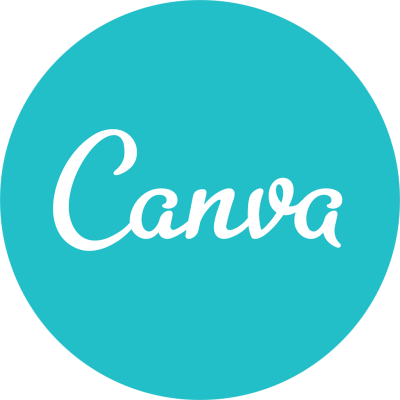 Graphic designers aren't always necessary to create effective Facebook creative. In fact, there are new websites can help startup founders create their own creative. The website Canva is a drag and drop program where you can make awesome Facebook graphics easily. They have a lot of free graphic design options and other paid premium options.

If you want to go a bit beyond your skill set you can check out 99designs or Fiverr. 99designs does design contests where graphic designers will submit designs for a concept you suggest and you can choose the best one. Also, on Fiverr you can hire a designer to design for you for as low as five dollars.

The bottom line is that there are a lot of tools available that can help startups that don't want to spend money on expensive graphic designers in the beginning.

Specific Facebook ad tactics that B2B companies should use
A tactic that B2B companies should utilize is Facebook Lead Ads. The way Lead Ads work is if a customer is interested in learning more about your company they can click one button on your ad and they will be directed to a pre-populated lead form (which you can design) with all of their Facebook data baked in.

It's really easy for a lead to sign up with your company using these forms. This form will also help you collect email addresses.

Here at Abacus, we use a company called Zapier to send the leads to various CRMs (Customer Relationship Managers) and lead funnels. For B2B marketers who are interested in leads and optimizing the cost per lead.

Strategic decisions that need to be made toset up a Facebook campaign test
There are three major things you need to think of when setting up a test on Facebook:
The first one is what is your objective? What are you trying to get people to do with the ad? That could be anything from a conversion, to a click, to an engagement, to a share, to a video view, to a lead.

Then you want to think about your audience. Who are you trying to target? It could be a hypothesis you have on who is going to respond (buyer personas). It could also be an audience you already have with custom audiences.

Based on the audience you pick you then have to determine what creative and messaging will appeal to them the most. This included headlines, copy, images, video etc.

Ad formats are another thing to consider on the Facebook platform. What is the best format that will engage your audience? Is it video, static, carousels?

From there you want to look at the data, specifically for data spikes. Constantly testing your campaigns is key to see if you can get spikes again.

Novice marketers should also be focusing on funnels on the B2B side and the B2C side by automating content for traffic, collecting email addresses, and then converting those email addresses from leads into customers. The tools to do this are widely available, no large marketing department is necessary to use these tactics. For a couple of hundred dollars a month you can use 3-4 tools that can seamlessly work together to support these goals. It's a great time to be a startup or a novice marketer because everyday people are dreaming up new, innovative ways to make our job easier.

What does a healthy growth mindset look like?
At Abacus we let the data speak. We try to rid ourselves of our own preconceived notions or guesses. We are always very transparent. We focus on one metric that matters. Companies get bogged down measuring a lot of things but if they measured one thing really well and constantly optimized for that, the results would be the best. We are always encouraging our clients to measure as far down the funnel as they can because the more we can link the spend to revenue the more we'll know the campaign is working.

Start scaling your startup with Facebook Ads & Abacus today!