The Recipe · Episode 11 · The Future Of Advertising With Duncan Milner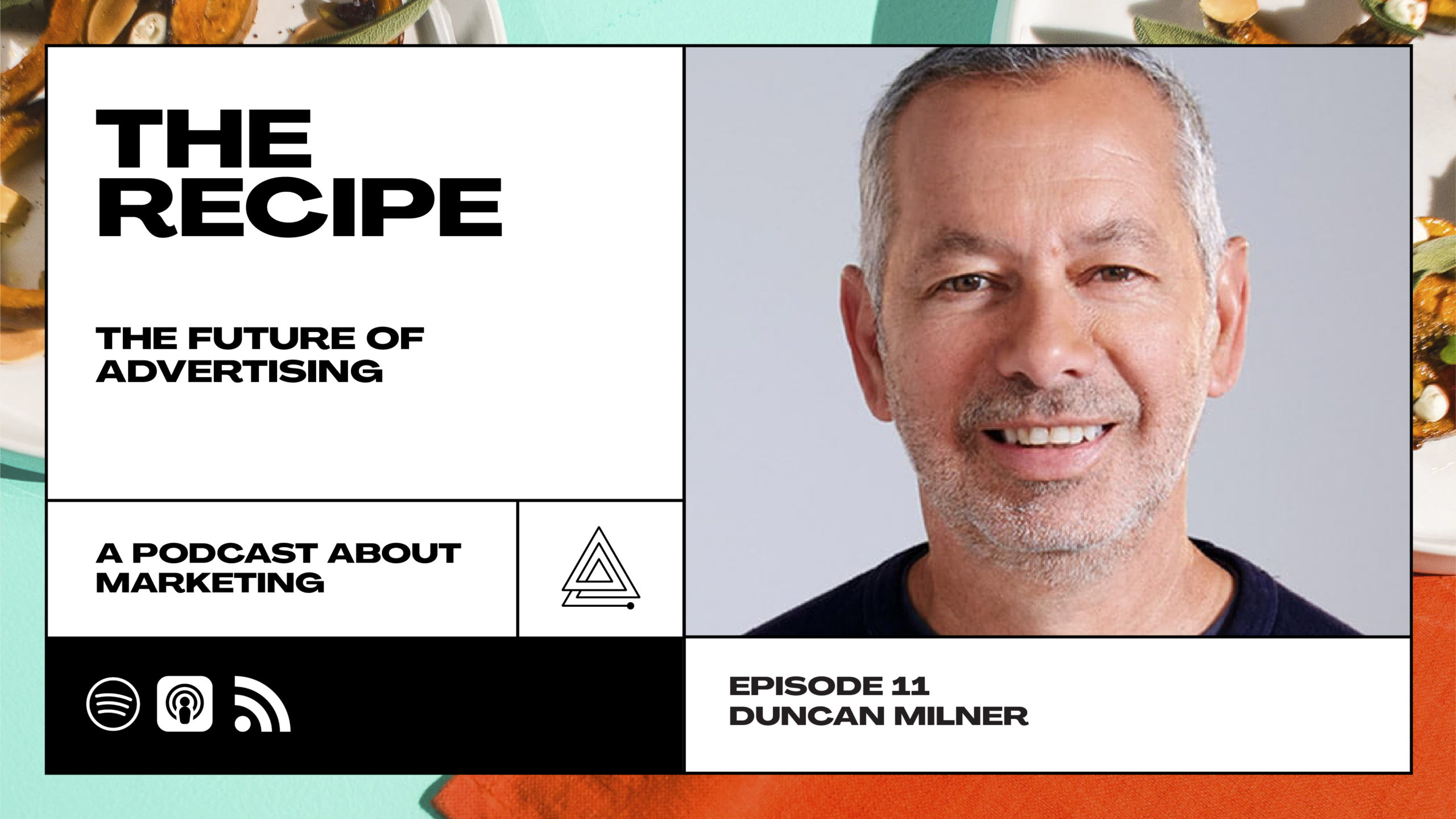 A rare one-on-one conversation with Duncan Milner, the legendary creative behind Apple's iconic advertising campaigns for the iPhone, iPod can "Mac Vs PC", about the future of Advertising. Recorded live in September, 2020 with Abacus Agency co-founder Jeff Goldenberg.
Born in Kingston, Jamaica, Duncan was drawn to the world of advertising, intrigued by the clash of art and commerce. This led to art school in Toronto, and the launch of his career at several small, but creatively respected shops in San Diego, where he did work good enough to catch the eye of Chiat/Day.
Duncan began his unprecedented tenure at Chiat/Day in the San Francisco office, where he met Lee Clow, who would become an influential mentor in Duncan's career. This led to Duncan being handpicked by Lee to co-found TBWA/MAL as Chief Creative Officer, working closely with Steve Jobs to help re-build the Apple brand, launching the iPod, iPhone, iPad, Apple Watch, and Apple TV and the iconic "Mac vs. PC" campaign. (named Campaign of the Decade by Adweek)
Duncan is joined by Abacus Agency Co-Founder and Chief Strategy Officer Jeff Goldenberg, one of the industry's leading creative agencies and winner of the 2019 ADCANN Agency of the Year.
___
#Apple #Advertising #Branding #Marketing
Listen to The Recipe – A Podcast About Marketing
Spotify: https://abacus.agency/listen-on-spotify
Apple: https://abacus.agency/listen-on-apple
Sign up for weekly updates and exclusive #Masterclass access
https://therecipe.guide