The Recipe · Episode 08 · How Brands Can Use NFTs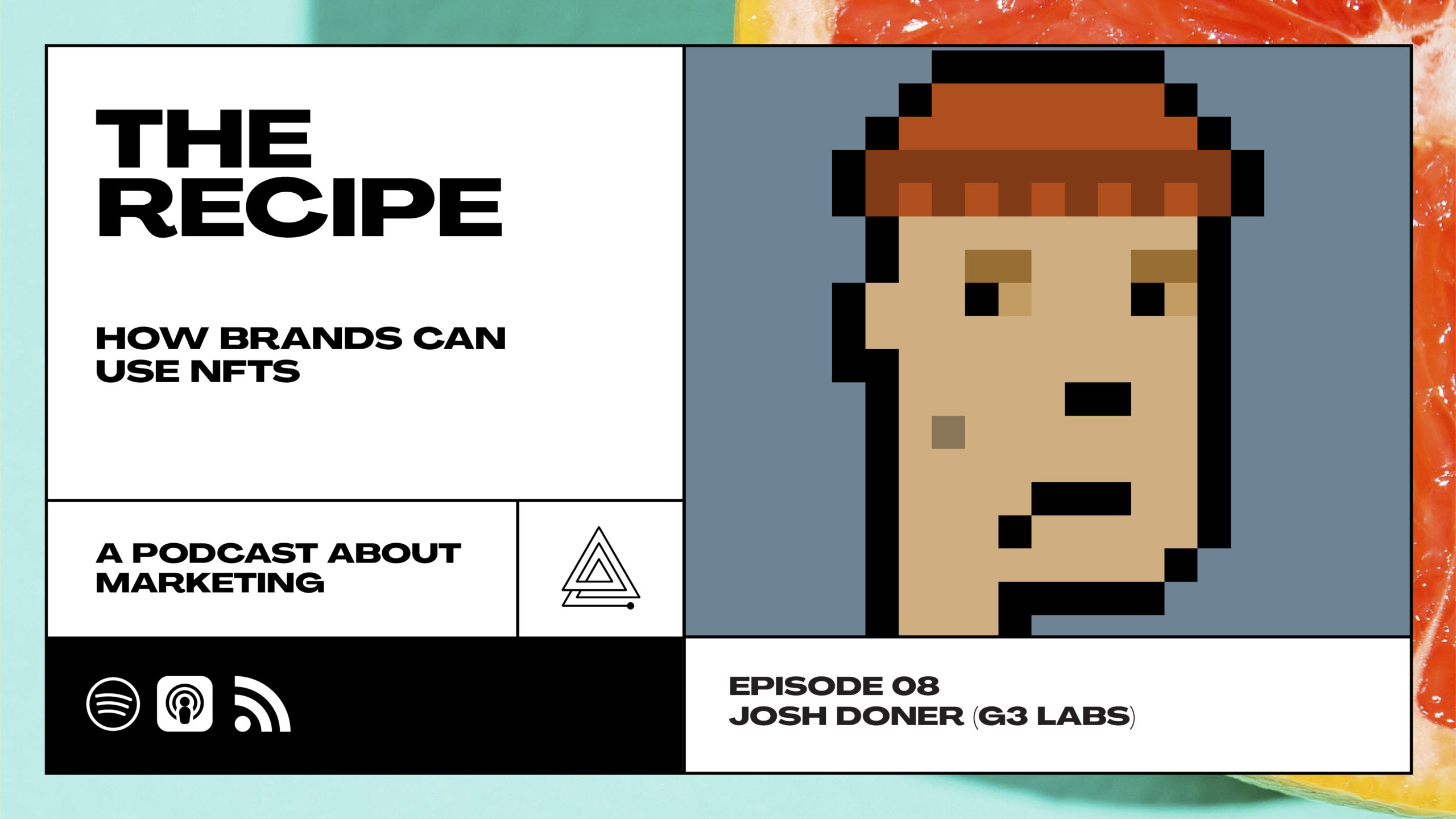 The Recipe is here… in Podcast form! Every week Abacus will be speaking with Michelin-star marketers to bring their audience the ingredients and techniques to succeed with their social and advertising campaigns in a one hour podcast.
NFTs and Crypto are all the rage, but how can brands get involved? We talk to Josh Doner form G3nlabs, a leading crypto expert, on which brands are doing it right, which aren't and how you can they use them authentically as a marketer.
As one of the first people to own an NFT in the world, Josh has been a leader on how brands can use NFTs since the beginning. We'll talk about the success of projects like NBA Top Shot, NFT art galleries and where the market is growing.
___
#Advertising #Branding #Marketing #Spotify
Listen to The Recipe – A Podcast About Marketing
Spotify: https://abacus.agency/listen-on-spotify
Apple: https://abacus.agency/listen-on-apple
Sign up for weekly updates and exclusive #Masterclass access
https://therecipe.guide