Are you a dog person or a cat person?


It's a common question based on an age old rivalry between man's furriest friends.

With the rise of viral cat and dog videos, and celebrity pets like Doug The Pug, Marnie and Grumpy Cat there is no doubt that animals are popular/influential. In fact, Grumpy Cat currently has 8,767,007 Likes on Facebook that's more than our very own Prime Minister, Justin Trudeau!

BREAKING NEWS: Grumpy Cat is killing it on social.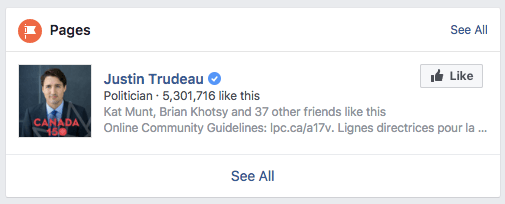 It's obvious that animals get people's attention in a positive way. They tap into our emotions and we are drawn to their innocence and quirkiness. That in combination with the hours of entertainment they provide through YouTube videos, it's no wonder we are compelled to help them.

In our office, we are ecstatic when a coworker brings a dog into the office for the day. Puppy therapy is a real thing!

Many marketers will drop photos of dogs and cats into their ads to appeal to their target audience. Who can resist the stopping power of a puppy or a kitten?

As marketers and people who love animals, it isn't great when we hear that our furry friends are being harmed by common cosmetic company practices like animal testing.


The Body Shop and Animal Testing

In 1989, The Body Shop partnered with Cruelty-Free International and became the first global beauty brands to start campaigning against animal testing. They are cruelty-free, 100% vegetarian, and Leaping Bunny certified.

There are alternatives to test cosmetic products to ensure safety standards are met. Instead of animal testing, The Body Shop uses 3 main alternative testing methods: computer data, laboratory tested tissue and consenting people.

Can you believe animal testing is only banned in most of Europe, South Korea, New Zealand and India? Neither can we! Even more disturbing is that 80% of countries around the world still allow animal testing.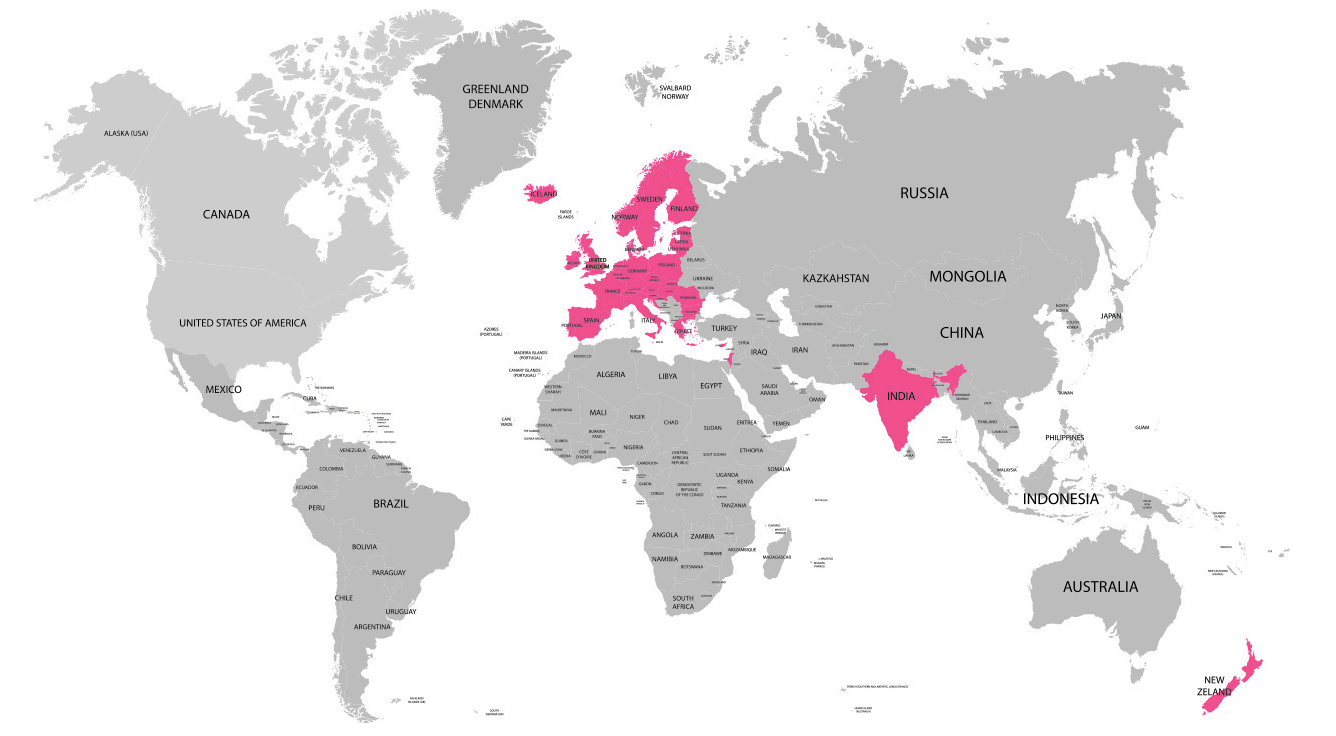 Image via: https://www.thebodyshop.com/
Pink = countries that have banned animal testing.

So where does Abacus fit into the picture of stopping animal testing?

Our whole team loves animals, so we were beyond excited when we were tasked by The Body Shop to use Facebook ads to drive signatures of their PETition to forever ban cosmetic testing on animals.

The goal of The Body Shop's Ban Animal Testing campaign is to get 8 million signatures to present to the UN General Assembly in 2018 and to end animal testing WORLDWIDE.

The campaigns featured, you guessed it, cute dogs and cats.

From a Facebook perspective, our team started attacking the campaign scientifically, like mad scientists we started to run a series of experiments to determine which campaigns could drive the most efficient petition signatures.

We pitted dog owners against cat owners and tempted them with photos of AWdorable kittens and puppies.

Here are some of the ads we ran for The Body Shop: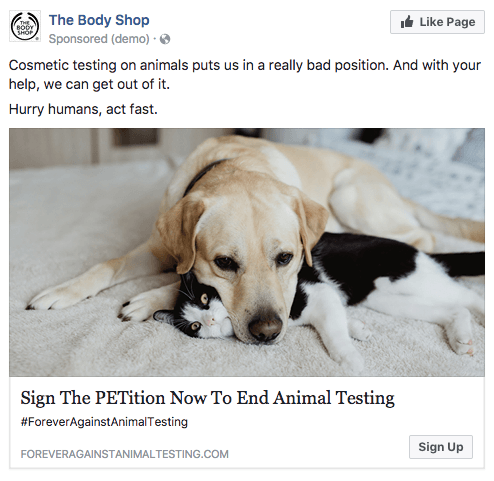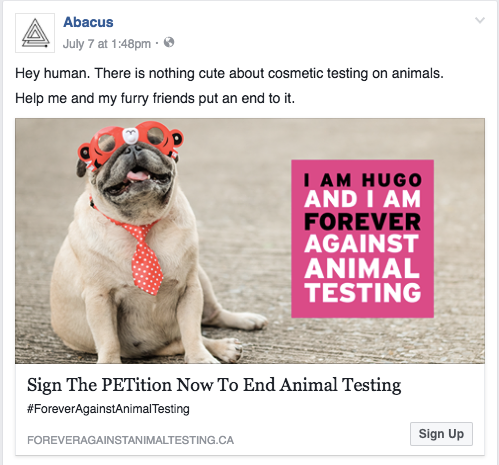 As we ran the campaign for The Body Shop it posed an interesting question that our team needed to answer:

Do cats or dogs convert better?

After, running and optimizing The Body Shop's Ban Facebook campaigns we reviewed the Cost Per Acquisition of each signature to see which animal fared better, our feline or canine friends.

*Drumroll please* and the winner is:
KITTENS!

Surprised? Not surprised? Let us know. The debate continues.

This little guy converted 20.5% better than the best performing canine, based on cost per acquisition.

Be sure to always test your campaigns. Just because our feline friends won this round, doesn't mean that the dogs won't have their day! (It is a friendly rivalry after all).

For now, we're continuing our crusade with The Body Shop against animal testing one Facebook signature at a time!

We are Abacus and we are #ForeverAgainstAnimalTesting

Start maximizing the impact of your marketing mix with Facebook Ads & Abacus today!