Get ready: a major change is coming to Google search. While the tech giant routinely tweaks their search engine for better performance or more relevant results, the announcement at the end of May, called "Google Page Experience" came as a shock to many.
But why?
It's All About The Brand
If you think of "good" search results, what comes to mind?
Is it the sites with the cleanest code?
The most alt-tags in their images?
The best back-link strategy?
Probably not.
We've all had nightmarish website experiences, with unresponsive menus, page timeouts and clunky, unfriendly layouts that seem to almost challenge us to stay users. And we've all seen brands throw millions of dollars into advertising that only frustrates customers when they can abandon their carts to shop with enjoyment elsewhere.
The Google Page Experience update ignores traditional SEO tactics (like rigid heading structures, meta tags, links upon links upon links or other 'under the hood' tricks) and instead focuses on user experience and overall design…having the potential to blindside brands who are caught unprepared. Forget about pay-to-play tricks and "black-hat" techniques, to really hack the new Google Page Experience Update you need to start from the ground up.
Established brands are seen as "top-level" quality results, As digital natives continue to overtake traditional consumers, the expectation of a first-class web experience is not a "nice to have" option, it is vital for your brand to survive. Google is pushing trusted brands with seamless, modern user experiences to the top of results, and leaving bad actors behind.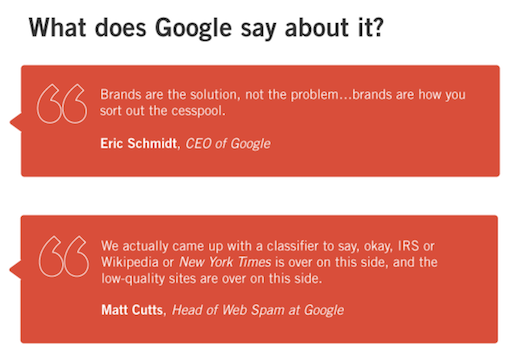 So What Is Page Experience?
How do you measure a user journey? Google has their idea:
The page experience signal measures aspects of how users perceive the experience of interacting with a web page. Optimizing for these factors makes the web more delightful for users across all web browsers and surfaces, and helps sites evolve towards user expectations on mobile. We believe this will contribute to business success on the web as users grow more engaged and can transact with less friction.
In other words, they are looking for how ENJOYABLE your website is.
Google is offering a detailed developer document about this new page experience criteria. Abandoning the old "proper structure" of HTML pages, these new metrics help evaluate how a user will perceive their experience on a particular webpage.
Is it mobile-friendly? Does it load on all devices?
Does it load quickly (under 2 seconds)
Is it secure (HTTPS) for online commerce and data collection?
Do you inform users of their data-privacy or require GDPR consent?
Does dynamic content "pop-in", or is the page loaded smoothly?
Don't worry though, this isn't a total teardown of their algorithm: the overall page experience still includes several existing search ranking factors you may be already utilizing, including the HTTPS ranking boost for secure shopping, safe browsing, page speed and mobile-friendly versions of your site.
So How Can I Survive The Google Page Experience?
There's no "hack" to get around bad design. Good design comes from good designers. But you can use it to your advantage. If you're an advanced marketer or handle design in-house, dive into the  Core Web Vitals report that is found in the Google Search Console, they've provided everything you need to take a look at what updates are coming and make the changes you'll need to blow past your competitors in rankings.
For those who are just starting to reconsider their website strategy, SEO expert Neil Patel offers a free tool to give you insights into your page rankings, and what actionable steps you might be able to take right now to prepare for Google Page Experience including:
Site Speed
Security
Page content and structure
He offers a list of quick and easily implemented fixes to your site to help improve your ranking without resorting to a total redesign.
If you work with an agency or other vendors, you can prepare for this by including annual site redesigns or updates as part of your ongoing campaigns to drive a better ROAS. Remember: A storefront needs as much attention online as it would in the real world, so leaving an outdated design as your customers first impression will only hurt your marketing efforts. Any modern social advertising agency will be up-to-date on best practices. At Abacus we recommend Website and Shopify redesigns as an integral part of your overall Fluid Identity, rather than an afterthought.
With the upcoming release of the Google Page Experience algorithm, user experience is going to be more important to your brand identity than ever before, not apart from it.
If users love your site, Google will love it too, so use this opportunity to build your brand and drive sales at the same time.