I recently lead a webinar on digital-first brands. We talked about what they are, how they're different and why they need to be developed differently than traditional brands.
I had e-commerce brands and direct-to-consumer brands in mind as I scoured the web for examples of good digital-first brands to include.
What I realized is that DTC is just one example of digital first brands – it's not the direct sale that requires a digital-first brand – it's the direct communication with a digital-first consumer that creates a North Star that ensures prioritization of modern, digital touchpoints over traditional.
Here are 8 types of digital-first brands and examples that illustrate how digital-first is much more than DTC and e-commerce:
Digital First Brands: Software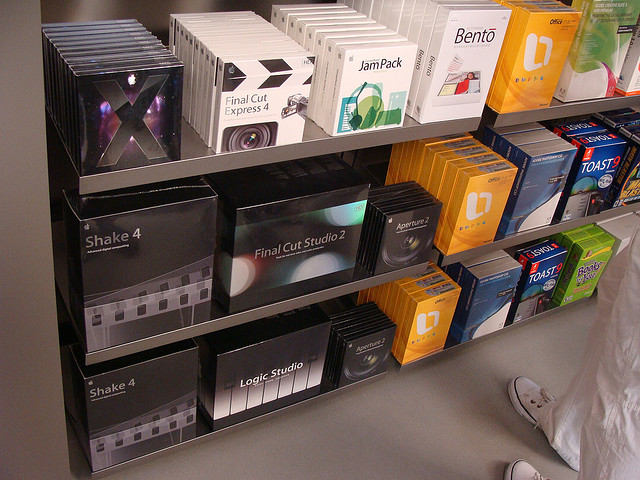 This is really interesting because when you think of digital first brands you don't think of most software companies, many of which are very traditional and established AND have an older buying demographic that supports more traditional brand thinking. Software went through a huge revolution, moving from boxes on shelves (see photo above) to digital products and then to software-as-a-service.
Companies like Adobe and Freshbooks are good examples of software companies with strong digital first brands. Freshbooks has an extraordinary community of dedicated digital devotees and they prioritize the direct relationship that digital provides. While they certainly have tactics and executions that require traditional means, both brands would never sacrifice modern digital-first interactions to anything else.
Digital First Brands: Experiences
More and more companies are selling experiences, and experiences are researched and planned online in digital and mobile environments. Even though the experience might be consumed physically, the brand is digital and must convey trust and security in new ways.
Airbnb is the example of one of the best brands in the world, not just digital-first brand. They're brand platform and visual aesthetic allow for all the needs of digital-first marketing and can be agile and fluid in its execution across digital channels. They are self-aware, mobile and social first, and fundamentally understand how to take advantage of the inherent differences between digital, social and traditional.
Digital First Brands: Mobile Apps
Obvious in retrospect, but mobile apps can only benefit from digital traffic and as a result are a great category example of digital-first brands. While their goal is to drive an app install cost effectively, they also must play by the rules of a new digital ecosystem, where app store optimization, search optimization, digital reviews etc play a bigger role than something like a traditional magazine article.
StockX is a mobile app and marketplace that allows consumers to buy or sell the most coveted items, authenticated before they get shipped. StockX's brand is optimized for the mobile app experience, and understands the challenges of their new environment.
StockX is able to harness the stopping power of their luxury items to drive app installs and subsequent purchases, so all their touch-points are digital.
Digital First Brands: Physical Products
Physical products are an interesting category because historically they represent a major tension between the benefits of the traditional retail supply chain and the benefits of the direct model. However, the argument to support the prioritization of the traditional supply chain is diminishing each day.
Covid killed foot traffic which in turn killed brick and mortar retail, and how it will rebound is still a big question. Traditional retail is the most cutthroat and competitive retail ecosystem in the world, and brands are realizing digital search can pit them against fewer competitors and more intentional (high intent) buyers.
Finally, the best brands are creating demand before the retail store, and the catch 22 is they need to be good digital first brands to attract their demographic in the first place.
A great example of a physical/retail product that created a digital-first brand is Sonos. They make app controlled wireless home speakers, that let owners add music to any room in their house and control it wirelessly.
They sell direct through their website but they're also available in big box electronics, general big box retail, Amazon etc. Their brand connects directly with their consumers, vows to own consumer relationships directly whenever possible and builds a modern, digital-first brand that makes them a more valuable brand partner, even in traditional retail.
Digital First Brands: Metaversal Services
People are starting to talk about the concept of the Metaverse, but without the realizing that we're already living in a Metaverse in many ways. When you think about the degree to which our lives are controlled by these small 3" x 6" rectangles you start to see what's going on.
People live physically and digitally at the same time. We no longer have to be physically present to be present or to add value. Things are changing inside our minds that are opening up the possibility for a better merging of physical and digital.
An example of a metaversal service to me is Uber Eats. No matter where in the world you go, , Uber Eats knows where you are and makes available the best food the city has to offer. With very little input, and a couple of taps, food magically appears at your door, hot and prepaid.
In fact with contact-less delivery, you often never see the person who delivered. So Uber Eats needs to create a digital first brand that is so powerful that the service disappears into the background seamlessly.
Tap and food appears.
Digital First Brands: Streaming Entertainment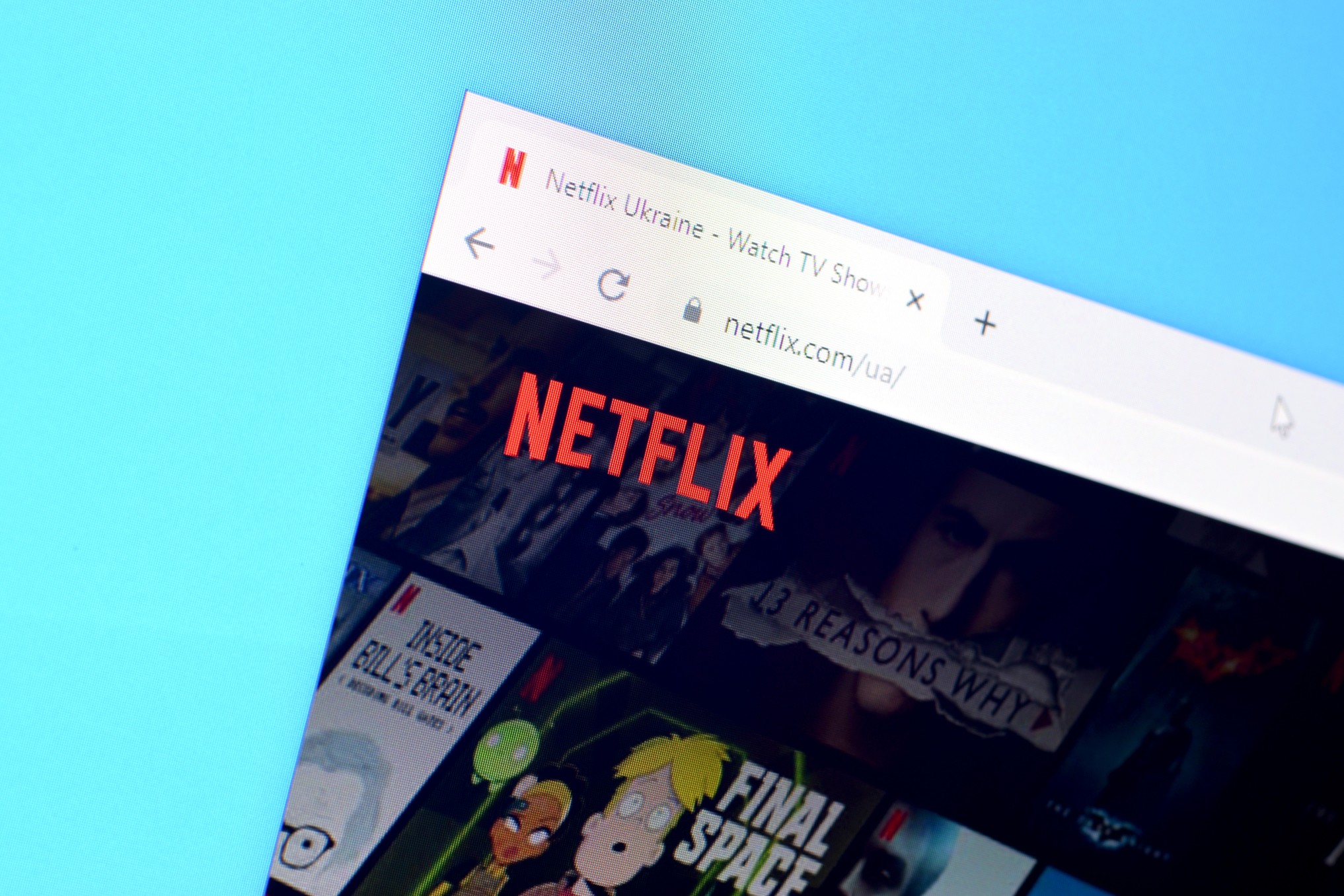 So much of our entertainment is streamed to home or to our phones, and it's creating a marketing environment in which there really is no physical or traditional marketing requirements.
Whereas Apple needed advertising that worked across all its channels and touch-points, streaming entertainment can focus on digital branding to drive digital transactions and digital consumption.
Netflix is one of the most powerful brands in the world. They changed their logo to the one-colour, flat logo because that was the requirement to get a channel on Apple TV and they wouldn't sacrifice the modern distribution for contemporary branding reasons.
Then as digital advertising and content exploded, they figured out agile and creative ways to reintroduce colour and sizzle, blowing the logo up into a colour palette reminiscent of how movies displayed their colour palettes to creatives.
If you're looking for a crash course on digital first brands, study Netflix.
Digital First Brands: Luxury Apparel
Luxury apparel is another category that blends physical products, multi-channel distribution and digital/social marketing into something new. Most of our wants and needs today are driven by what we see online and on social. Seeing the people we look up to wearing stuff makes us want it more. It takes away some of the buyer risk as the brands get "GOATed" by the influencers who GOAT them.
There are lots of examples to watch, and I'll pick two different ones.
Louis Vuitton is moving into digital in a big way, trading some traditional brand looks and moves for more contemporary and meaningful digital interactions. Their websites and social pages are breaking luxury rules, adopting low brow street aesthetics and forming more contemporary bonds with customers.
On the other side of the spectrum, Supreme is re-writing the rules for luxury digital first brands, using the direct connection and power of social to replace traditional luxury provenance with modern social driven fashion, which keeps demand extremely high.
Digital First Brands: Direct to Consumer
We finally arrive where I started, thinking that digital first brands are mostly DTC brands.
That's because DTC brands and single channel e-commerce brands are advantageous because they don't have the tension and conflict of multi-channel brands to contend with.
Their entire mission is to connect directly with customers, own the customer lifecycle, keep prices low by streamlining supply chain and being more agile towards the feedback they receive from their customers.
Endy Mattress is a great example of a powerful DTC brand that is digital-first in every way. Their branding and aesthetic are contemporary, built for social and mobile and their tone of voice and attitude is what modern consumers are looking to interact with.
Endy was acquired by Sleep Country, and now can combine their digital-first brand and direct relationships with brick and mortar distribution, proving that great digital-first brands make great retail partners because they understand the customer better.
Why does all this matter?
Anyone born after 1985 is a digital native. They never lived traditional and they never formed brand opinions through traditional means. If your brand is targeting people under the age of 40, your ability to connect digitally with them is a matter of life or death.
Abacus has a solution for digital first brands called Fluid Identity. Instead of brand guidelines that tell brand what they can't do (based on outdated guidelines) we build brands that are agile, fluid and built to handle all digital, social and mobile marketing environments.
Drop us a line if you want to chat about it.
---
Looking for more brand building content? Check out these other great articles:
E-Commerce: Product Pages That Work (With 5 Great Examples)
Content Marketing: Building A Content Marketing Matrix In 8 Easy Steps
Advertising: Instagram Reels For Advertisers: Essential 2021 Update
The Future: You Wont Need 30 Second Ads Soon – Here's Why