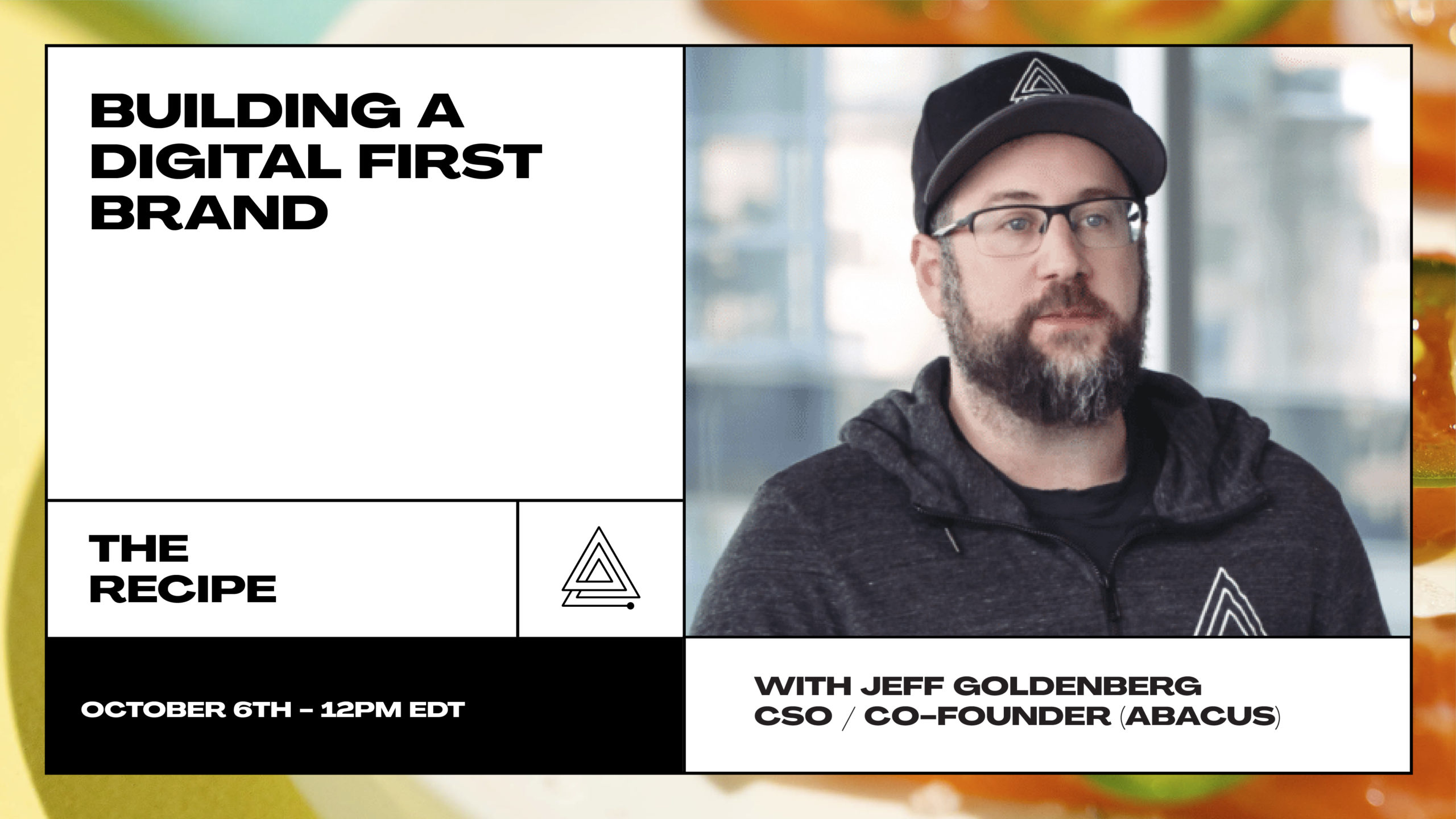 It's not about simply "being online" anymore. It's about being "always there".
Building a brand that's "digital first" is key to growing your business and connecting with customers in the coming decade.
Companies like Casper Sleep and Warby Parker took a digital-first approach and became retail juggernauts by eschewing traditional brand conventions and innovating the way brands are built and marketed.
Event the world's leading brands, from Apple to Nike to Wal-Mart, are evolving into digital-first organizations. They're investing money and manpower into creating product content that serves as the bridge between the online and offline worlds, helping consumers shop when, where and how they want.
In this 1-hr live stream, Chief Strategy Office and Co-Founder of Abacus Jeff Goldenberg will break down how to build a brand that's not transitional, but truly "digital first".
"Building A Winning Digital First Brand" Topics & Timeline
– How to identify the right channels for your audience
– Launching a "digital first" brand online
– Building authenticity with your audience
– Creating a storytelling strategy
– Finding the right calls-to-action to drive conversions
And much more.
Register free and ask our experts questions LIVE!
---
Looking for more brand building content? Check out these other great articles:
E-Commerce: Product Pages That Work (With 5 Great Examples)
Content Marketing: Building A Content Marketing Matrix In 8 Easy Steps
Advertising: Instagram Reels For Advertisers: Essential 2021 Update
The Future: You Wont Need 30 Second Ads Soon – Here's Why